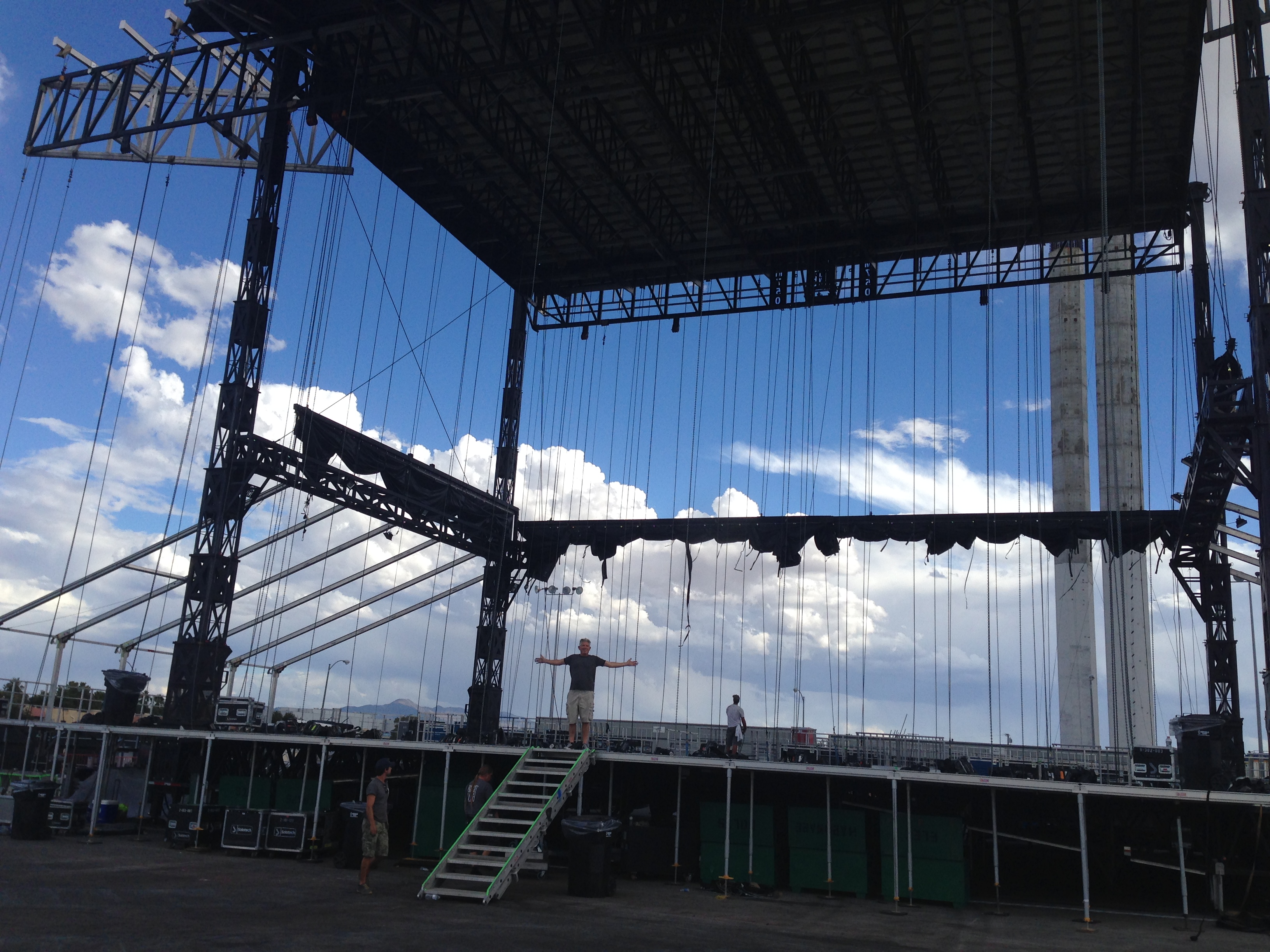 Why did it take Cassius King 25 years to record?
Every musician has a dream of making music their livelihood. But the reality of the situation is that very few have the opportunity to make a living solely from their art. Cassius King is no exception. 
Cassius has spent the last 25 years in entertainment as an audio engineer and production manager for some of the biggest names in the business. "Honestly, I had to make a hard choice between feeding my family and chasing my dream. At the end of the week,  the $100 a night gig didn't cut it."  Never loosing his focus, Cassius continued with his love of music by providing  production and engineering for television, concert and events.  One of the many unsung heroes that make every show possible.  " I continued to write, and continued to play in my spare time knowing and having faith that someday it may be my turn. For me personally, God is in charge and things happen on his clock not mine". 
The Cassius King camp has attracted some of the best Contemporary Blues Musicians on the West Coast and continues to grow with the addition of BMA and Grammy Award Winning Producer Dave Darling driving the upcoming release of his 1st EP. 
Cassius King vocals and keys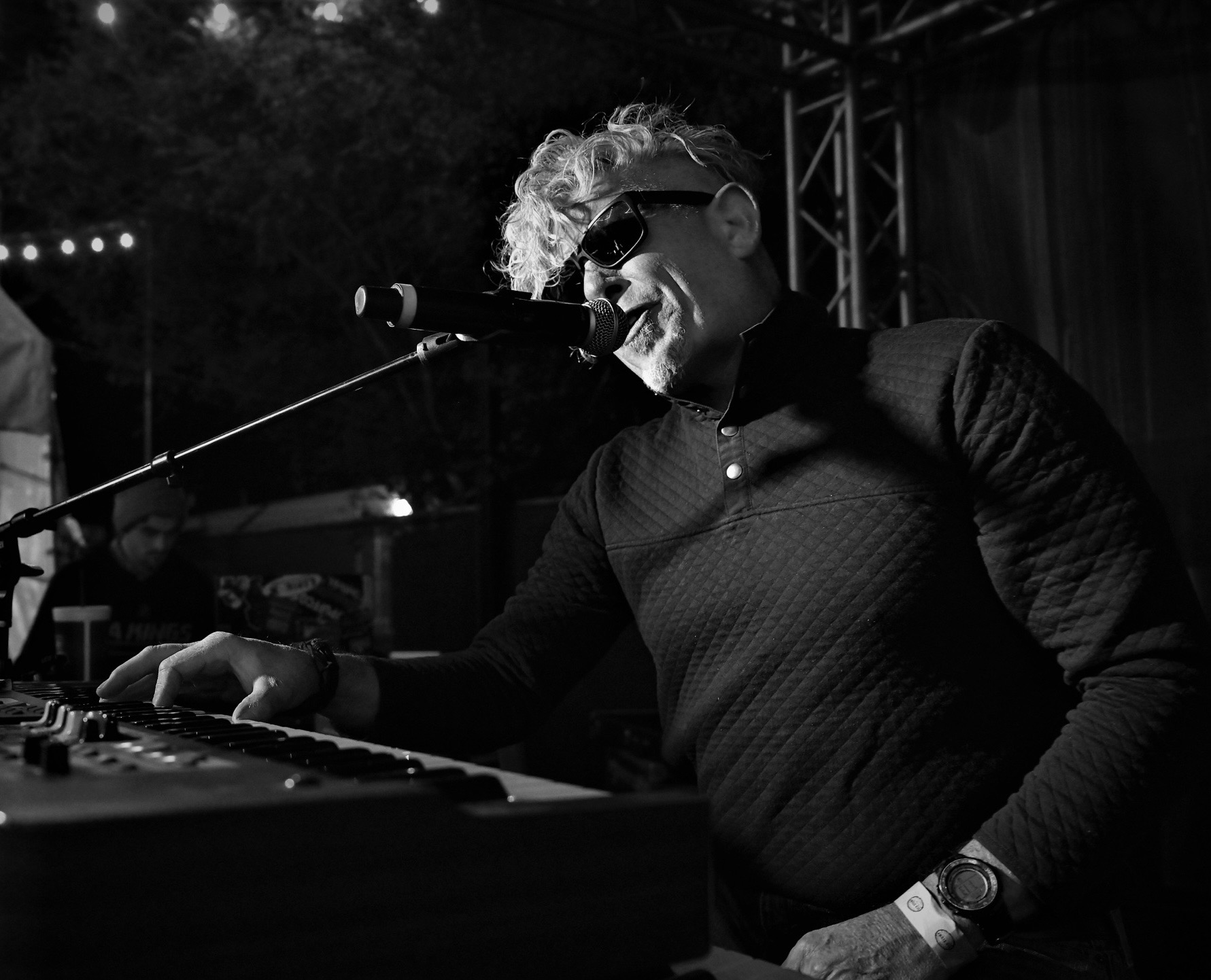 Someone always has to have the vision, and that would  be Cassius King aka Laurence Sheldon II. He fell love in with the music at an early age, and then went on to study music at The University of Kentucky where he found the Hammond Organ.  He toured back in the day, but hung it up.  Now he is back with a vengeance and on a mission  to bring his unique sound to the Contemporary Blues Market.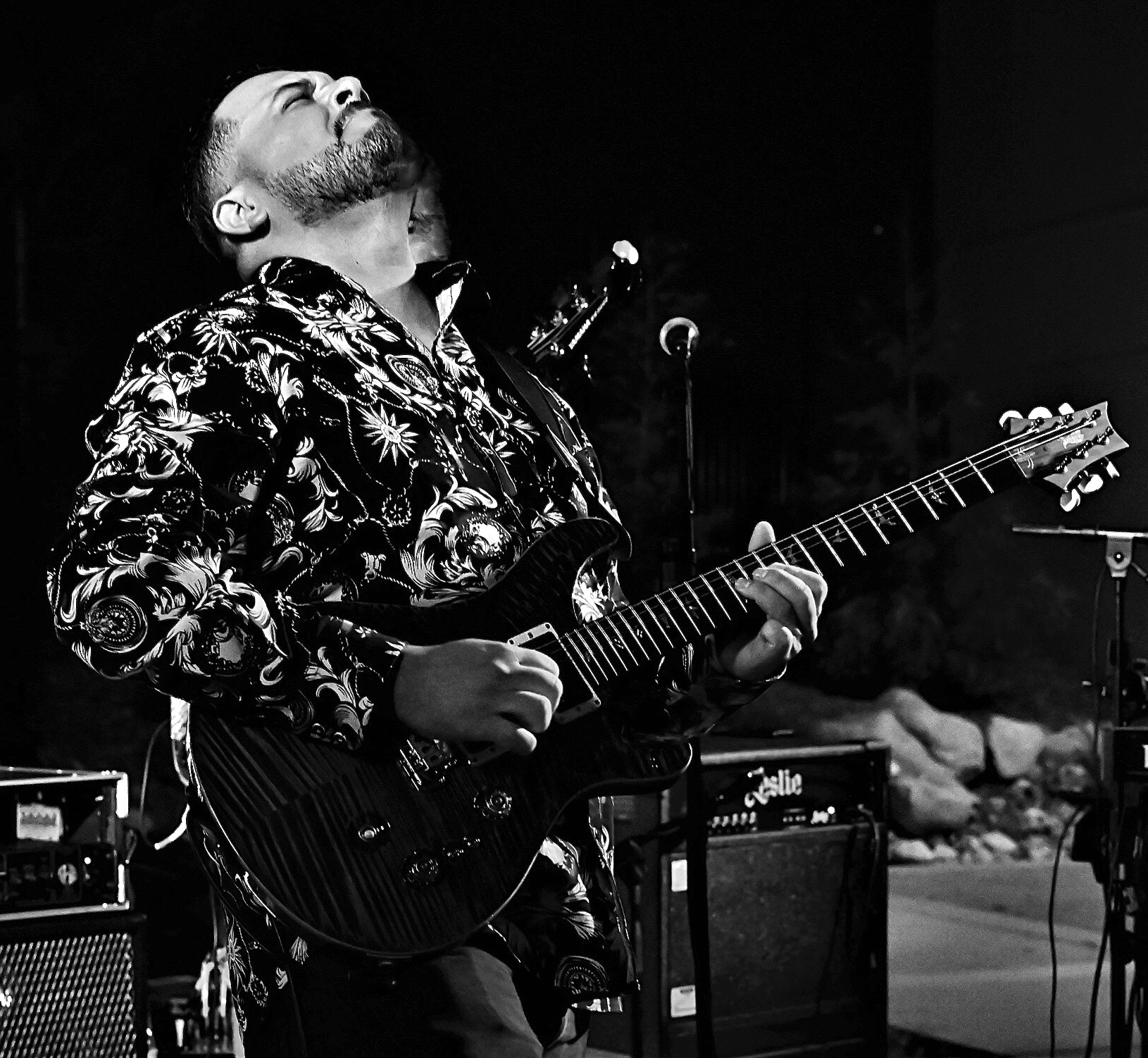 Chalo Ortiz Guitar 
Chalo is a Grammy Nominated Guitar Player. Playing  guitar from his heart since 9 years old has lead him to play with greats such as  Bobby Rush, Dr. John, Los Lobos and many other top professionals. When asked about his signature sound and playing, Chalo replies "Gotta dig so deep from where only God has heard those cries!"
Chris White Bass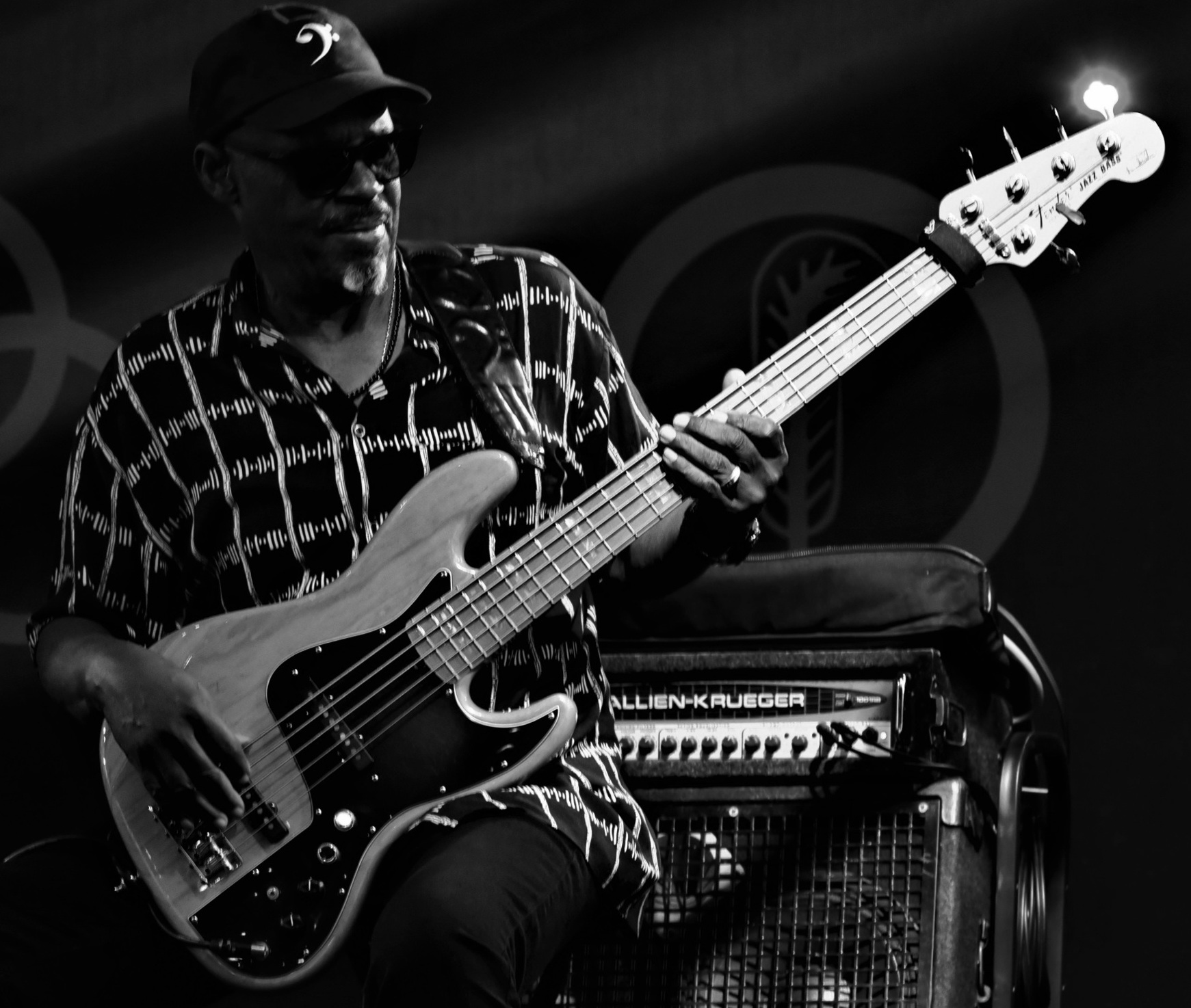 Chris is also a Grammy nominated Bass Player. His accomplished  career has lead him to play bass for greats such as BobbyRush, Johnny Lang, Roy Ganes and Blind Dog Smoking.   His velvet undertones along with drive at just the right moments make Chris the Bass Master he is. We call him"The Captain"  as he is the rudder and foundation of the ship!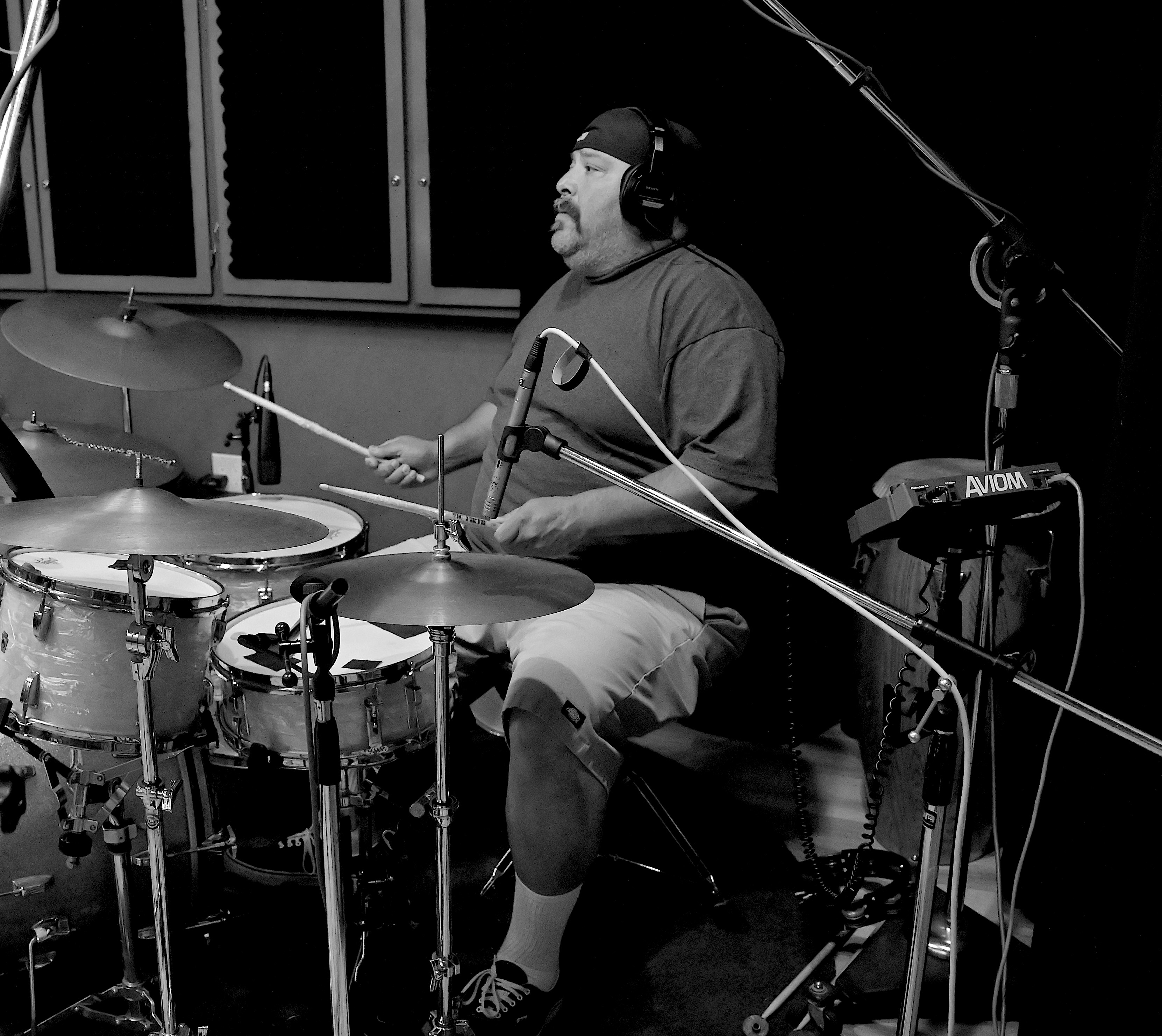 J.R. Lozano Drums
 J.R. was born into a musical family in East L.A. Growing up at shows and on tour, he was surrounded by and baptized into the Blues. Backing up legends like Boz Skaggs, Los Lobos, Kid Ramos, Smokin' Joe Kubek, Rev. Horton Heat and many others. J.R. also played on the Grammy winning Los Lobos Album Beat Americana.
Past Members and really great musicians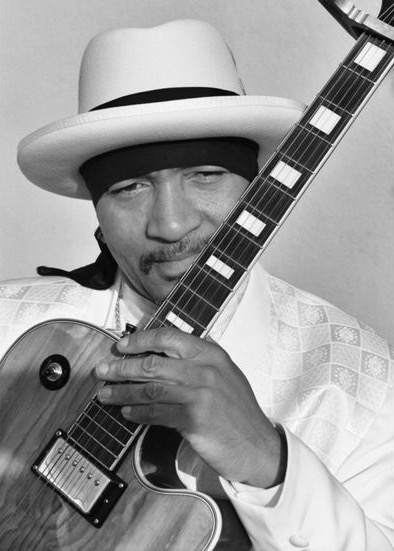 Teddy Lee Hooker RIP
 Teddy was our magnificently fabulous guitar talent. As a child he was given his first guitar and guitar lessons by legendary bluesman John Lee Hooker. Miles Davis, B.B. King, Albert Collins and Jimi Hendrix have greatly influenced his sound. Teddy shared the stage with: Albert King, Chris Cain, Ginger Baker, Taj Mahal, War, George Benson, Johnny Winter, Weather Report and many more.  Teddy gave Laurence his Blues Name of "Cassius King" as he was always working two jobs to take care of his family. When asked about Teddy, Cassius said:"Teddy and I have known each other for over 25 years. It was my privilege to play and learn from such a great friend. He was always supportive and knew just what to play to make you both sound great. Now  I get to carry on the torch for my brother."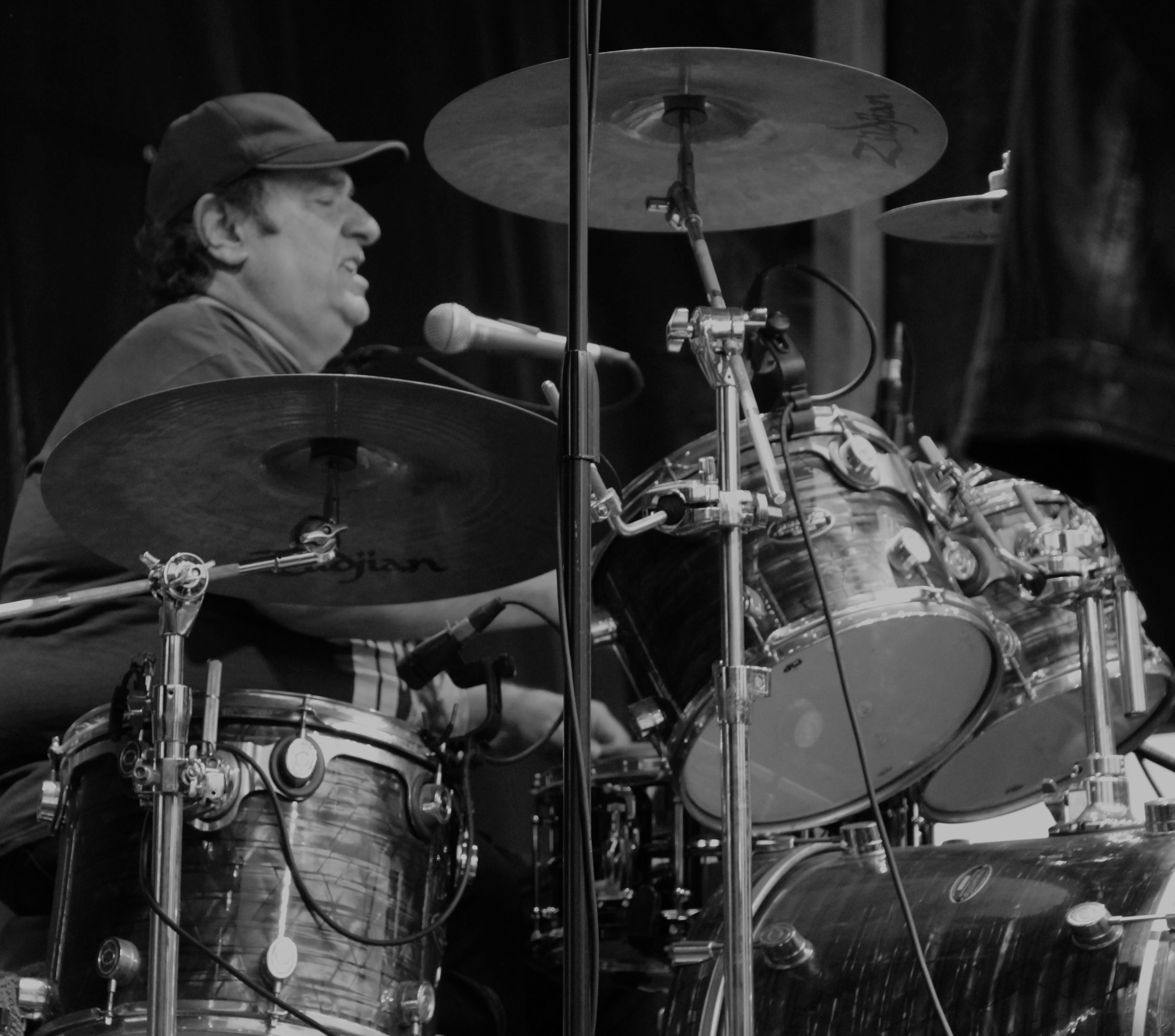 Bobby Bellhouse Drums 
Bobby has been a staple in music for over 30 years and has too many bands to list. Some of the local favorites would be The Avila's and Joey Delgado. With a rock solid approach to drums combined with his vocal ability makes Bobby a double threat and a perfect addition to round out the roster.
 BRASS BROTHERS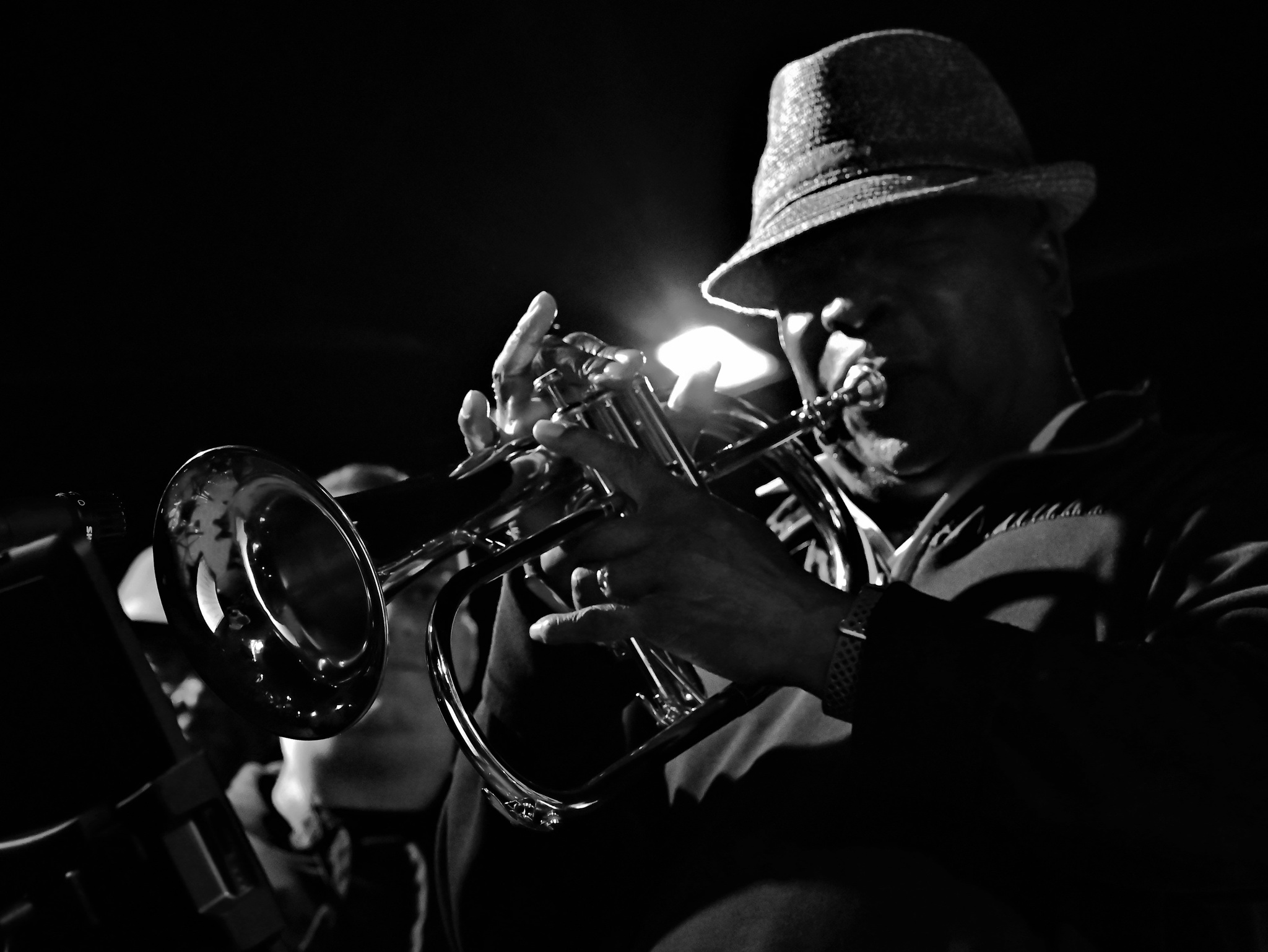 Dexter Thomas Sr. and Michael (Big Mike) Richardson hold down the brass from trumpet to flugelhorn to trombone. They have played for Larry Kimpel of Frankie Beverly and MAZE, GVR recording artist Nico Ross, recording artist Rodney Taylor and appeared on Television as the band for David Tutera's Celebrations.   
Stephen (Steven) Foster Drums Stephen has worked or recorded with such artists as: James Ingram, Gerald Albright, Roy Ayers, Ricky Minor (Tonight Show Band & American Idol), Jimmy McGriff, Phil Upchurch, Richard "Groove" Holmes, Dazz Band, Rahmlee Michael Davis and Beloyd Taylor of Earth Wind & Fire, Sonny Stitt and just part of the list. 
Henry Gonzales Bass, Background vocals Studied music business, performance composition and theory at Golden West College & UCLA. He played for Disneyland, Disney Channel, Tony Bennett, Jeff Skunk Baxter, Alan & Marilyn Bergman, and some of the finest studio musicians in LA and on hundreds of recordings. 
Ricky Carranza Drums & percussion 21 year old Ricky has been drumming for half his life. He comes to us via the tutelage of recording artist Marcus Coleman. His sounds are fresh, and his beats are solid. His background includes laying the beats for funk, blues, jazz and reggae.